Prestige Eventing Saddle $2900

Our best selling Prestige saddle!
Accessories from Prestige:
Prestige Sheepskin Shimmable Half Pad $250
Hunter Bridle $374
Prestige Anatomic Girth $213.00

Dinafit Boots from Prestige:
Open Front Jumping Boots $135.00
Fetlock Boots $112.00
Prestige Leather Care:
Leather Balsam $31.95
Leather Care Kit $32.95

Need to have your Prestige Saddle adjusted? VTO can perform expert Prestige tree adjustments. Call (800) 506-5344 for details.
---
FITS Clothing



-FITS Full Seat Pull-On-$226.95
-FITS Full Seat Duet Front Zip Breech-$259.95
-FITS Treads Lite-$114.95
-FITS Kate Knee Patch Breech-$138.95
-FITS Megan Knee Patch Breech-$169.95
-FITS Performax Front Zip White Full Seat Breech-$259.95

---
Amazing Deal!


$20.00
Save 60% on Classic Equine Soft Touch Straight Girths With Elastic
Jump Girth (Brown and Black)
Dressage Girth (Black only) $25.00
---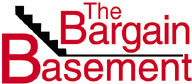 VTO's blowout deals on breeches, boots, gloves, riding apparel and more.
Teque Style Women's Show Shirts
Only $25.00
Originally $105
Hydropore has an innovative and complex weave that rapidly pulls moisture away from the wearer. Additionally, Hydropore is designed to be around horses. Its wrinkle-resistant, the color won't fade and it prevents unsightly pilling or snags.

Cold Weather Riding Apparel
---
Ariat Ladies Highland Waterproof Jacket-$189.95

Features a waterproof stretch shell with taped seams and waterproof zipper construction to keep the rain and snow out and the warmth in. Synthetic insulation keeps you warm

and cozy.
Kerrits Cross Diagonal Vest-$80.95
Hydrotek fabric is windproof and waterproof, yet breathable. A crossover funnel style neckline can be zipped up for warmth; or unzipped for ventilation with style.

FITS Katelyn Sweater Jacket-$144.00
A true barn-to-town jacket with lovely Italian wool blend sweater knit fabric and gorgeous details like plaid accents, contrast binding, and antique nickel snap closures.
Kerrits Fleece Flow Rise Performance Knee Patch Tight-$71.95
Indescribable feel at an irresistible price; fleece backed fabric with herringbone texture keeps legs toasty in flattering fashionable style.

Irideon Chinchillaaah Cowl Long Sleeve Shirt-$62.95

This beautifully draping fabric has fine fibers to provide a luxurious sueded touch and an anti-static finish that won't cling.
FITS Erin Base Layer Shirt-$81.00


The Erin base layer is remarkable in how well it thermoregulates your body: it wicks and breathes, insulates and flatters your figure, making this the shirt you reach for first every time.

Devon Aire Ladies Power Fleece Breeches
Fullseat-$62.95
Knee Patch-$58.95
The outer surface has been treated to repel water and resist pilling while the inner surface has a plush velour feel. This winter breech features a classic breech style with a front zip, belt loops, two front pockets, two back faux pockets and a lycra ankle sock bottom.
---
Winter Blankets
---
Rambo Wug Medium Turnout w/ Varilayer-$309.00


Waterproof and breathable with the Wug neck to help relieve pressure on the withers and Vari-Layer system provides the most fill where needed and the less at the bottom, where it's not.

Amigo Mio Turnout Lite w/ Leg Arches-$80.00
Made of 600 denier polyester the outer shell is durable, waterproof and breathable. Even when the weather is unpredictable your horse is comfortable.

Bridleway Ontario Medium Turnout Blanket-$99.95
Blanket buying on a budget! 220g quilted fill for warmth and a 600 denier outer shell that protects against rain and wind, as well as wear and tear.

Horseware Ladies Competition Show Jacket-$100
A lightweight, stretchy softshell competition jacket with embellished buttons, zip pockets and a single vent for comfortable riding. Also available in kids for $85!

USG Lara Silicone Knee Patch Breech-$178.95
The Lara is made from a great lightweight fabric that is super stretchy and features a classic euro seat and silicone knee patches.

Acavallo Anti-Slip Memory Foam Half Pad-$179.95
Soft and luxurious half pad that is filled with soft memory foam to cushion your horses back. Extra grippy anti-slip gel on top helps to hold your saddle in place.


Equine Textiles Flannel Polo Wraps-$34.95
This heavy, brushlike wrap is made from natural, 100% cotton. While it won't "give" or stretch, it's breathable, highly absorbent, and made to roll on nice and easy.

Ovation Airform Monoflap Girth-$44.95
Cushioned and textured for air flow, it stays incredibly soft no matter how much use it gets. Can be sponged clean in seconds. Hypo-allergenic.


Corner Jump Cups-$39.95
This unique jump cup allows riders to practice jumping corners in the confines of a ring. The Corner Jump Cup attaches to a traditional jump standard with a pin and has two swivel cups that rotate, which allows the rider to adjust the angle and width of their corner.


C4 Belts-$30.00
Available in Classic or Skinny.
Made from a 100% recyclable plastic material that is environmentally friendly. You can customize the C4 belt by picking a color for the belt and a color for the buckle, there are tons of options to choose from so go wild.


USG Adult Body Protector Vest-$214.95
Made from foam in a block like structure that molds to fit to your body. Certified according to EN 13158-2009, level 3, and BETA label level 3. ASTM Approval F1937-04 - the highest approval rating available in Europe and the U.S.

Essex Classics Talent Yarn Ladies Show Shirt-$119.95
Available in Adagio print or the Lido print.
Innovative nanotechnology reduces your body temperature keeping you cool and refreshed. Mineral trace elements are added to the yarn that are anti-bacterial and deodorizing. The talent yard rapidly regulates moisture to the outside layer