Prestige Eventing Saddle $2900

Our best selling Prestige saddle!
Accessories from Prestige:
Prestige Sheepskin Shimmable Half Pad $250
Hunter Bridle $374
Prestige Anatomic Girth $213.00

Dinafit Boots from Prestige:
Open Front Jumping Boots $135.00
Fetlock Boots $112.00
Prestige Leather Care:
Leather Balsam $31.95
Leather Care Kit $32.95

Need to have your Prestige Saddle adjusted? VTO can perform expert Prestige tree adjustments. Call (800) 506-5344 for details.
---
FITS Clothing
-FITS Full Seat Pull-

on-$226.95
-FITS Full Seat Front Zip-$259.95
-FITS Beka Knee Patch Breech -$138.95
-FITS Energy Rib Full Seat-$239.95
-FITS Full Seat Duet Front Zip Breech-$259.95
-FITS Treads Lite-$114.95
-FITS Kate Knee Patch Breech-$138.95

---
Amazing Deal!


$20.00
Save 60% on Classic Equine Soft Touch Straight Girths With Elastic
Jump Girth (Brown and Black)
Dressage Girth (Black only) $25.00
---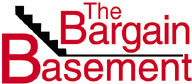 VTO's blowout deals on breeches, boots, gloves, riding apparel and more.
Classic Equine Boots
Made from waxed leather with foam lining for easy care. A great boot at a fantastic bargain!
Open Front Jumping Boots $20.00
Fetlock Boots $15.00
Galloping Boots $20.00


Courbette
Overstock Bridle Sale
Incredible deals available on Bridles for a limited time only.
Fall and Winter Riding Apparel
---

Horseware Newmarket Ladies Heritage Jacket-On Sale! $108.50
Features a fleece lining to keep you warm and Horseware's Nano Tech fabric to keep you dry. An adjustable waist and lots of pockets make it a must have for riders.
FITS Karin Logo Longsleeve Shirt-On Sale! $54.71


A great base layer! Keep your temperature at the perfect level with moisture controlling, breathable, wicking CooltecTM fabric.

Kerrits Check Fleece Half Zip-On Sale! $40.46
Durable outer face with an insulating plush feel on the inside. Warm enough to be considered a mid-layer but light enough to out-perform any base layer

FITS Kate Chill Winter Knee Patch Breech-On Sale! $110.95
The chill fabric is a traditional woven fabric with a winter twist. Polyester twill outer fabric provides traditional looks and durability. Brushed rayon yarns are soft and cozy, warm and toasty next to your skin.

Ariat Bolton Jacket-On Sale! $89.96
Wind and Water Resistant Fabric Technology and PrimaLoft Insulation, give this jacket the tools to beat the elements.
Kerrits Pro Fleece Crossover Breeches
Knee Patch-On Sale! $80.96
Fullseat-On Sale! $94.46
Durable Dynamic Extreme outer shell with a soft fleece lining. These breeches can't be beat to kee

p out the winter chill.
Irideon Shetland Jacket-On Sale! $67.46
Cuddly faux fur lining keeps riders toasty warm all winter long.
---
Winter Blankets
---
Bridleway Ontario Medium Turnout

Blanket-$99.95
A great budget buy! A 220g quilted fill for warmth and a 600 denier outer shell that protects against rain and wind, as well as wear and tear.
Rambo Supreme Heavy-$399.00
Waterproof and breathable with 420 grams of fill.

Amigo Mio
Sheet-$80.00
Medium Weight-$100.00
Waterproof and breathable with Horseware's patented front leg arches. What a great deal!
Bridleway Whistler Medium Weight Turnout Blanket-$149.95
Waterproof and breathable complete with an integrated neck cover. 600 Denier outer with 220 grams of fill to keep your horse warm all winter long.
SMOKIN' HOT DEALS!
Brand-new ladies breeches as low as $20. Check them out now!
Also Full Seats for $50!
Yikes! Kids breeches as low as $15!
---
One K Defender Suede Bling Helmet-$359.95

Genuine Swarovski stones are delicately placed to provide a great looking show helmet. The One Kô Defender Helmet boast the perfect synergy between advanced technology and aesthetically pleasing design.
Ovation Country Collection Boots:


Rhona Country Boot-$171.95 The Original
Cora Country Boot-$134.95 NEW
Ainsley Country Boot-$197.95 NEW
Kenna Country Boot-$161.95 NEW
Helite Airvest Equestrian Airbag Vest-Starting at $495.00
Effective because it inflates very quickly and protects in less than 100 milliseconds after activation, which is fast enough to protect from most of the rotational falls that happen with horses. Must be worn with an additional approved vest.

MV FASTUDS-$2.75 ea.
The self cleaning thread saves you a ton of time, simply remove the plug and screw your stud in. Available in soft or hard ground with hardened tungsten stud ends for more resistance. Whitworth 3/8" tread. Also available in Soft Ground or Hard Ground kits for $69.95.

Irideon Aquus-Stay dry from head to toe.


Jacket-On Sale! $157.46
Breeches-On Sale! $128.20
The smooth, durable waterproof outer layer repels rain and wind while offering tons of stretch. A thin, breathable middle layer ensures proper body temperature, and the interior fleece layer is soft against the skin.
Sprenger Sensogan Bits
Sprenger has taken their ever popular Aurigan material and improved it with Sensogan to make the perfect bit for the most sensitive of horses. Available in multiple different styles. Check out the Sprenger Bit section for all the available styles.

Equi Tape Elastic Kinesiology Athletic Training Tape-$12.95
Equi-Tape can be used to successfully treat a wide range of equine conditions and helps give support and stability to joints and muscles while at the same time allowing for full range of motion.
Equine Comfort Products Grip Tech Dressage

Pad-$112.95
This pad has a brushed cotton bottom and a non-slip foam top that is 1/2 inch. Compression foam underneath and the outer mesh on flaps make it a perfect combination that is moisture wicking, breathable and shock absorbing.