Prestige Eventing Saddle $2900

Our best selling Prestige saddle!
Accessories from Prestige:
Prestige Sheepskin Shimmable Half Pad $250
Hunter Bridle $374
Prestige Anatomic Girth $213.00

Dinafit Boots from Prestige:
Open Front Jumping Boots $135.00
Fetlock Boots $112.00
Prestige Leather Care:
Leather Balsam $31.95
Leather Care Kit $32.95

Need to have your Prestige Saddle adjusted? VTO can perform expert Prestige tree adjustments. Call (800) 506-5344 for details.
---
FITS Clothing



-FITS Full Seat Pull-On-$226.95
-FITS Kimberly All Season Knee Patch Breech-$169.95
-FITS Free Flex Full Seat Zip Front Breech-$161.95
-FITS Techtread Full Seat Pull On Breech-$115.95
-FITS Performax Front Zip White Full Seat Breech-$259.95

---
Amazing Deal!


$20.00
Save 60% on Classic Equine Soft Touch Straight Girths With Elastic
Jump Girth (Brown and Black)
Dressage Girth (Black only) $25.00
---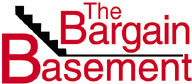 VTO's blowout deals on breeches, boots, gloves, riding apparel and more.
Teque Style Women's Show Shirts
Only $25.00
Originally $105
Hydropore has an innovative and complex weave that rapidly pulls moisture away from the wearer. Additionally, Hydropore is designed to be around horses. Its wrinkle-resistant, the color won't fade and it prevents unsightly pilling or snags.

Winter Riding Apparel
---
FITS Erin Base Layer Shirt-$79.95


Remarkable in how well it thermoregulates your body: it wicks and breathes, insulates and flatters your figure, making this the shirt you reach for first every time.

Kerrits Therminator Winter Riding Pants-$107.95
Wind and water resistant, the stretch performance softshell fabric is fleeced on the inside for cozy warmth next to skin. Kerrit Sticks™ technology provides grip and stretch through the seat and inner leg.
Irideon Polaris Insulated Coat-$116.95


Bring on the blustery weather. . .this insulated coat is the ultimate in warmth. The durable outer shell is water- and wind-proof and offers outstanding UV protection.\
Noble Outfitters Lauren Long

Sleeve Quarter Zip Shirt-$49.99
Medium weight fabric helps keep you toasty with Opti-Dry Technology and an antimicrobial finish will ensure to keep you dry and comfortable.

Horseware Fiona Half Zip Fleece-$49.99
Great for layering year round. Made from a soft and cozy 100% polyester microfiber fleece
Winter Accessories
Don't be caught in the cold without these toasty winter accessories.


Joules Frida Fleece Wellie Sock-$39.95
Horseware Bobble Hat and Snood-$29.99
Kerrits Twist of Bit Headband-$13.95
B.Ella Tall or Mid-Height Wool Socks-Start at $14.95
SSG All Sport Winter Glove-$28.95
---
Winter Blankets
---

Bridleway Whistler Medium Weight Turnout Blanket-$139.95

Comes complete with an integrated neck cover. 600 Denier outer with 220 grams of fill to keep your horse warm all winter long.
Weatherbeeta Original Heavy Detach-a-Neck Blanket-$179.95
Durable, waterproof and breathable with a 1200 denier ripstop polyester outer. Includes 360g of polyfill with a hygienic and strong 210D polyester lining, traditional shoulder gussets and removable web/elastic leg straps.
Amigo Mio Mediumweight Turnout w/ Leg Arches-$100.00
Snappy two tone color scheme in a medium 200g fill with a 600 denier outershell. Waterproof and Breathable.

Weatherbeeta Freestyle 1200D Medium w/ High Neck Blanket-$219.95
1200 denier outer shell with a triple weave thread design for the ultimate in strength while being waterproof and breathable. 220 grams of polyfill and Weatherbeeta's exclusive zip-out 'Snug Fit' fleece piece that attaches to the neck cover and elasticizes around your horses neck helps keep your horse cozy all winter long.
Sprenger Novocontact Bits
Novocontact Single Joint Loose Ring Bit-$114.50
Novocontact Double Joint Loose Ring Bit-$143.50


Novocontact Single Joint Eggbutt Bit-$168.50
Uniquely shaped for the especially sensitive horse. Novocontact bits are designed to create a unique oval shape which widens the contact surface on the tongue while the rider keeps a steady contact. As the rider gives a rein aid the mouthpiece turns forward and the contact surface gets narrower, ensuring more precise and effective communication.

Veredus E-Vento Horse Boots
Front-$179.95
Hind-$197.95
Protection specifically designed for cross country. Ventilated through 3D mesh ducted fabric, made of micro perforated AEROX neoprene, these boots provide all terrain protection, and don't absorb water. Despite offering extremely robust protection, they are lightweight for greater freedom of movement and flexibility.
Stubben Equi Soft Dressage Girth-$395.00


Effectively deals with the constriction by giving in all directions and markedly reducing the tension. This frees the underlying musculature, allowing for better performance.
Roeckl Madrid Glove-$53.95


The perfect marriage of beauty and functionality. The backhand is made from especially light-weight and soft Micro Mesh for comfort while, the palm is crafted from Drytec G5 material with Slip Stop, thereby guaranteeing ideal wear comfort, tactility and a perfect grip on the reins.

Schockemohle Piaffe Dressage Girth-$185.00
A beautiful girth for any long billeted saddle! Features soft leather padding and elastic at both ends with roller buckles.
PRI Quilted Eventing Saddle Pad-$46.95

Cotton quilted outer that is filled with high density foam and felt with added thickness across the top of the pad. The curved wither design and double thickness foam padding along spine provide additional shock protection and pressure relief. Flannel lining is soft against your horse and quickly wicks sweat away.
Tonics Space Zip Paddock Boots-$329.00
igh quality soft Italian leather is luxuriously soft for perfect comfort but also waterproof, so you don't have to worry about wet feet. The inner lining is made of a patented X-Static material made of silver thread that is breathable, antibacterial and odor inhibiting.

Pikeur Candela Contrast Full Seat Breech-$349.95
A fashionable high waistband breech with 3/4 seat panel in contrasting color and two slanting pockets at the front.


Acavallo Opera Stirrup Irons-$129.95
The core component and most striking feature of this innovative product is its special patented loop suspension. In contrast to conventional stirrup attachments, this solution permits a flat and untwisted location of the stirrup leather on the saddle flap, thereby avoiding annoying friction between the rider's leg and the stirrup leather. The combination of these benefits allows the rider to achieve an optimum leg position and to sit in balance.