Prestige Eventing Saddle $2900

Our best selling Prestige saddle!
Accessories from Prestige:
Prestige Sheepskin Shimmable Half Pad $250
Hunter Bridle $374
Prestige Anatomic Girth $213.00

Dinafit Boots from Prestige:
Open Front Jumping Boots $135.00
Fetlock Boots $112.00
Prestige Leather Care:
Leather Balsam $31.95
Leather Care Kit $32.95

Need to have your Prestige Saddle adjusted? VTO can perform expert Prestige tree adjustments. Call (800) 506-5344 for details.
---
FITS Clothing



-FITS Full Seat Pull-On-$226.95
-FITS Full Seat Duet Front Zip Breech-$259.95
-FITS Treads Lite-$114.95
-FITS Kate Knee Patch Breech-$138.95
-FITS Megan Knee Patch Breech-$169.95
-FITS Performax Front Zip White Full Seat Breech-$259.95

---
Amazing Deal!


$20.00
Save 60% on Classic Equine Soft Touch Straight Girths With Elastic
Jump Girth (Brown and Black)
Dressage Girth (Black only) $25.00
---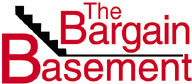 VTO's blowout deals on breeches, boots, gloves, riding apparel and more.
Teque Style Women's Show Shirts
Only $25.00
Originally $105
Hydropore has an innovative and complex weave that rapidly pulls moisture away from the wearer. Additionally, Hydropore is designed to be around horses. Its wrinkle-resistant, the color won't fade and it prevents unsightly pilling or snags.

Summer Riding Apparel
---

FITS Breeze Cooltec Short Sleeve Shirt-$68.95
The power of Breeze Tech is in its unparalleled venting joined with gorgeous curved seaming. It features feather weight powermesh in all your 'hot zones'. Also available in Long Sleeve for $79.95.
Ariat Fashion Aptos Short Sleeve Shirt-$49.95
Button up all the way for a show shirt look (includes stock loop) or leave unbuttoned with the collar down for a more casual look. Made from a Micro Tek knit fabric that pulls away moisture.
Kerrits Ice Fil Tech Tight-$71.95


Chill out from the bottom up. A Kerrits exclusive, featuring original anti-slip Kerrits Sticks technology, silicone carrots along the seat and inner leg that stretch, stick and breathe.

Noel Asmar Bamboo V-Neck Shortsleeve Tee-$65.00
Live luxuriously with this eco-friendly bamboo t-shirt, perfect for in the ring or where ever life takes you. Ultra soft bamboo rayon material creates an ultra flattering and comfortable fit.

Horseware Gisele Jacket-$99.00
fully waterproof, and light enough that you can pack it along on days when there's a chance of rain. Mesh lining is breathable, keeping you comfortable.
FITS Kimberly All Season Knee Patch Breech-$169.95


Powered by intense compression fabric worn by pro athletes - 29% Lycra®, more than any other breech brand - the Kimberly keeps muscle fatigue at bay, while its perforated deerskin knee patches give you the control you're looking for over fences and on the flat.

Pikeur Dolly Polo Shirt-$89.95
The Dolly Polo is made from a lightweight a lightweight yet durable cotton fabric. Rhinestone covered snap front buttons with rhinestone Pikeur name on the front chest makes this a great polo for adding a little sparkle to your wardrobe. Also features a butterfly design on the back lower right corner
---
Fly Protection
---
Cashel Crusader Fly Mask-Starts at $19.95
With its patented three hole cap that eliminates forelock damage and unique design that keeps the mesh well away from the eye area, this is the most comfortable mask available. The plastic coated mesh is durable and blocks 70% of damaging UV rays.
Fliegenschutz Deo-Gel Fly Repellent-$26.95
Fly Repellent Deodorant-Gel. Fly repellent in a gel form has aromatic substances which emit vapors that instinctively repel flies and other biting and stinging insects.
More Items Coming Soon.

Horseware Ladies Competition Show Jacket-$100
A lightweight, stretchy softshell competition jacket with embellished buttons, zip pockets and a single vent for comfortable riding. Also available in kids for $85!

USG Lara Silicone Knee Patch Breech-$178.95
The Lara is made from a great lightweight fabric that is super stretchy and features a classic euro seat and silicone knee patches.

Acavallo Anti-Slip Memory Foam Half Pad-$179.95
Soft and luxurious half pad that is filled with soft memory foam to cushion your horses back. Extra grippy anti-slip gel on top helps to hold your saddle in place.


Equine Textiles Flannel Polo Wraps-$34.95
This heavy, brushlike wrap is made from natural, 100% cotton. While it won't "give" or stretch, it's breathable, highly absorbent, and made to roll on nice and easy.

Ovation Airform Monoflap Girth-$44.95
Cushioned and textured for air flow, it stays incredibly soft no matter how much use it gets. Can be sponged clean in seconds. Hypo-allergenic.


Corner Jump Cups-$39.95
This unique jump cup allows riders to practice jumping corners in the confines of a ring. The Corner Jump Cup attaches to a traditional jump standard with a pin and has two swivel cups that rotate, which allows the rider to adjust the angle and width of their corner.


C4 Belts-$30.00
Available in Classic or Skinny.
Made from a 100% recyclable plastic material that is environmentally friendly. You can customize the C4 belt by picking a color for the belt and a color for the buckle, there are tons of options to choose from so go wild.


USG Adult Body Protector Vest-$214.95
Made from foam in a block like structure that molds to fit to your body. Certified according to EN 13158-2009, level 3, and BETA label level 3. ASTM Approval F1937-04 - the highest approval rating available in Europe and the U.S.

Essex Classics Talent Yarn Ladies Show Shirt-$119.95
Available in Adagio print or the Lido print.
Innovative nanotechnology reduces your body temperature keeping you cool and refreshed. Mineral trace elements are added to the yarn that are anti-bacterial and deodorizing. The talent yard rapidly regulates moisture to the outside layer